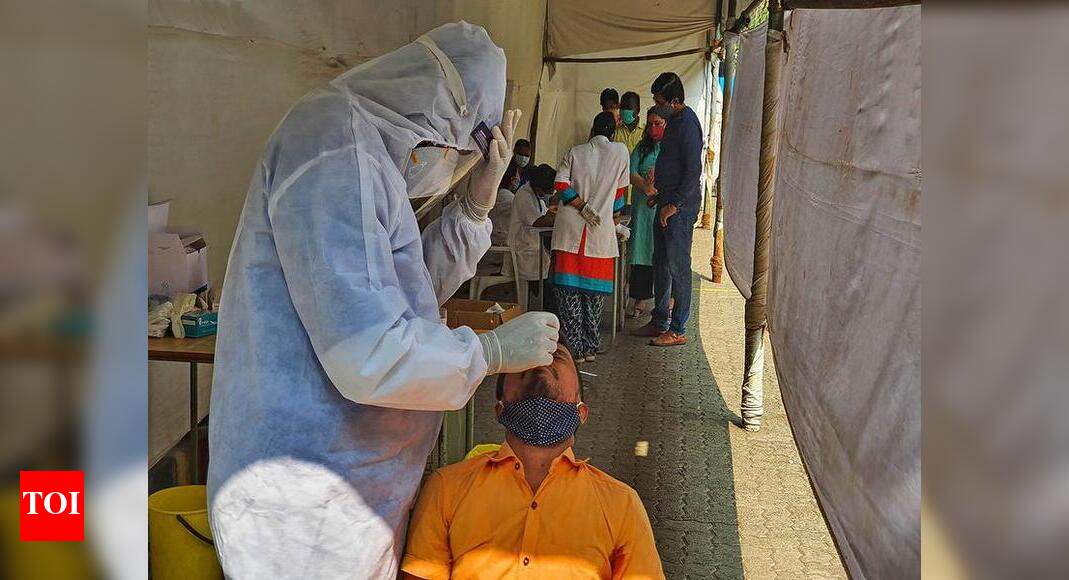 MUMBAI: The city recorded 236 Covid-19 deaths in January, the lowest in 10 months and second-lowest since the pandemic began. Seven deaths were registered in March last year, and the fatalities zoomed to 281 in April.
On Monday, Mumbai recorded 9 deaths while the state added 27, lowest in 274 days. The state also reported 1,948 cases, while the city recorded 328, lowest in 282 days (242 on April 24). The drop was partly due to reduced testing on Sunday.
The highest number of deaths in a month in the city, 3,277, was recorded in June.
On the sharp decline in Covid-19 deaths in the city, Dr Avinash Supe, chairman of the death audit committee, said the mortality rate was under 2%.
"These numbers are encouraging. The weekly death rate hovers between 1.2% and 1.9%," he said, adding that several municipal wards did not witness deaths for most of January.
"Wards such as A and B didn't see any deaths for some weeks, while deaths have dropped to a single digit in other wards," Dr Supe said.
In the early days of the pandemic, deaths would occur within 48 hours of hospitalisation. This trend changed in November, with most deaths now occurring after 10 days of hospitalisation.
"We no longer see deaths occurring within 24 hours or 48 hours of hospitalisation,'' Dr Supe said.
The trend nowadays is that once the caseload drops in a particular municipal ward, the mortality numbers start dropping after two weeks. Wards in the western suburbs report more deaths than the rest of the city.
Dr Rahul Pandit, head of intensive care from Fortis Hospital and a member of the state Covid-19 task force, said most hospital admissions were now among the elderly who stayed home for the first nine months of the lockdown and ventured out after the Covid-19 decline in November.
"When the positivity is consistently below 5% for weeks, we can call the disease endemic instead of a pandemic situation," Dr Pradeep Awate, who heads the epidemiology cell of the state public health department, said.
Disclaimer.
This news is auto generated from Times of India using automated computer software. We are not editing or creating this story. Therefore the Site is not responsible for any of this content.