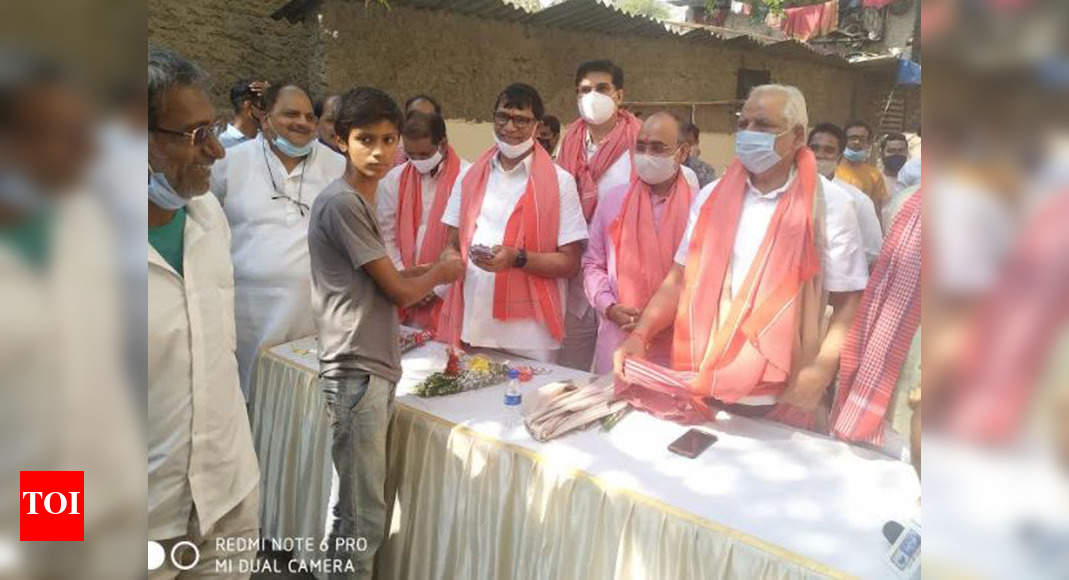 MUMBAI: Many months after he quit Congress, former minister and city Congress president Kripa Shankar Singh kicked off a "Sankalp Yatra" or pledge journey on Sunday.
He plans to visit at least 1 lakh homes of north Indians and create awareness about their rights.
Addressing a motley crowd at Rajaram Singh Compound in Vakola, Santacruz East, Singh said: "We north Indians in Mumbai are hissedar (partners) not kirayedars (tenants). We have been ignored by all parties and now the time has come to assert ourselves and fight for our rights. We must unite."
Singh clarified that this padyatra had nothing to do with politics as currently he is not in any party since his resignation from the Congress in September 2019.
Many Congress leaders and workers accompanied him.
"This is not political padyatra. He is raising right issues and I also feel that north Indians have been ignored, and sometimes even humiliated. What is wrong if he is uniting the north Indians in the city?" said city Congress vice-president Asif Farooqi.
Another Congress leader Kripa Shankar Pandey too felt that there was nothing in a leader taking out a padyatra.
"He is not campaigning or promoting any party. He is just telling his people to get united and fight for their rights," said Pandey.
Vijay Bahadur Singh, a resident of Vakola, said that Kripa Shankar's concern for the north Indians in Mumbai is genuine and needs to be supported.
"He always stood for our rights. It doesn't mean he ever played the north Indian card. He is always there whenever we seek him out. We are always with him, especially when he is creating awareness about rights to get jobs, support in trades and businesses and medical help," said Vijay Bahadur who came to Mumbai in 1970 and worked as a salesman.
Disclaimer.
This news is auto generated from Times of India using automated computer software. We are not editing or creating this story. Therefore the Site is not responsible for any of this content.